At Mattituck Laurel Veterinary Hospital in Laurel, NY, preventative care is essential for your pet's health. Preventive maintenance by a veterinarian can help your pet avoid many serious health problems. Preventive care may include several services, such as regular exams, testing, and vaccinations. Read more about the importance of preventive care for your pet.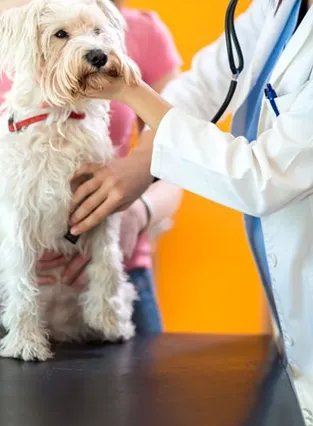 Why Preventative Care Is Important
Preventative care is just as important for pets. Any veterinarian will tell you that preventive maintenance will benefit your pet. These benefits range from helping them avoid pointless suffering to saving them much money.
One of the most important reasons you should get preventative care for your pet is to help them have the highest quality of life. If they develop health problems, they will have to live in discomfort until they can treat them. Preventative care helps your pet stay healthy and happy.
It's also important to note that preventative veterinary care can save you much money in the long run. Preventive maintenance is relatively inexpensive compared to treatment for serious health problems. For example, preventative heartworm medication is affordable. However, treatment for pets who have already developed heartworm can be expensive. Remember that many pet insurance programs cover preventive care without requiring a co-pay.
Preventative Care Visits
The most important aspect of preventative care is regular exams. If you have a dog, it should be on heartworm medication. Also, your pet should be up-to-date on all their vaccinations. Finally, your pet must get a thorough battery of tests to ensure no hidden conditions.
Schedule an Appointment Today
Mattituck Laurel Veterinary Hospital in Laurel, NY, can care for all your pet's preventative care needs. Getting your pet the preventive care they need will help them avoid numerous severe health conditions in the future. You can contact us through our website or by calling, and we will give you more info about the preventative care we offer.
Contact us at (631) 298-1177 or (631) 298-8328, and our friendly and helpful associates will help you make a convenient appointment. At Mattituck Laurel Veterinary Hospital, we treat your pets like the valued family they are. Remember to speak with our veterinarian about any further concerns. We would be happy to help you with whatever you need.